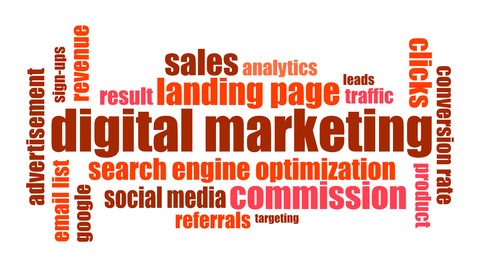 Digital Marketing 14 in 1 Course (Master Online Advertising)
.MP4 | Video: 1280×720, 30 fps(r) | Audio: AAC, 48000 Hz, 2ch | 7.57 GB
Duration: 12.5 hours | Genre: eLearning | Language: English
Practical explanations with valuable tips and advice on how to accomplish efficient online marketing goals.
What you'll learn
How to effectively set up and publish online campaigns on different platforms
Requirements
No, there are not any requirements
Description
Google, Youtube, Facebook, Instagram, Snapchat, Reddit ad campaigns explained + Marketing metrics explained + Best SEO strategies + How to perform A/B split testing ads + Canva free graphic design tool + How to choose the proper fonts (12 in 1 course)
Here you are going to learn a lot of new things about Google, YouTube, Facebook, Instagram, and Snapchat Marketing and how to use Canva for graphics + how to choose proper fonts for you brand and which fonts there are. You will learn how to make and set up new campaigns on these platforms, track results and read metrics (we will cover the meaning of all relevant metrics). Furthermore we are going to take a look at the pros and cons of Facebook Ads' and Google Ads' platforms and try to help you on choosing which one is the best for your business. After this course, you will be able to design, set up and test your own different types of ad campaigns on Google, YouTube, Facebook, Instagram, Snapchat + perform a great SEO.
Facebook Ads (lectures):
Introduction and course description
How does an ad look like and what is it
Ads Manager interface explained
Types of campaigns
Setting up the campaign (Ad Set)
Setting up the campaign (Ad)
Reports and metrics
Instagram Ads (lectures):
Introduction and course description
Instagram's overview and some statistics
Tips for building your Instagram page
Where to start and one important condition
How to set up an Instagram campaign
Different ad sizes and recommendations
Snapchat Ads (lectures):
Introduction and course description
Snapchat's overview and some statistics
How to find Snap Ads Manager and its interface explained
Overview of the advanced mode in Ads Manager
Creating the campaign (with Snap Ad)
Creating the campaign (with Story Ad)
Creating the campaign (with Collection Ad) and Filter explained
Canva graphic tool explained (lectures):
What is Canva
Canva's home interface
How to design part 1
How to design part 2
How to export and different options
How to choose the proper fonts (lectures):
Typeface and Font difference
Serif fonts explained
Sans Serif fonts explained
Script fonts explained
Display fonts explained
IL1 test
How to choose the best font (advice)
Where to download the fonts
Google Ads (lectures):
Introduction and course description
What is Google Ads
Ad examples on Google
Google Ads' interface explained
Types of goals and campaigns
How to set up a Google Search Ad
How to set up a Google Display Ad
How to set up a YouTube Ad
Overview of Google campaigns (metrics and reports)
How to use Google Trends tool
How to use Google Alerts tool
How to preview your ads
Different types of keywords (important to know)
How to use Google Keyword Planner
Negative keywords explained
How to create a negative keyword list
Important to know about negative keywords
Facebook Ads vs Google Ads – which platform to choose? (lectures):
Introduction
Examples of Facebook Ads
Examples of Google Ads
Facebook Ads vs Google Ads part 1
Facebook Ads vs Google Ads part 2
Final words
Summary conclusion
Online advertising metrics explained (lectures):
Introduction
Cost Per Metrics (CPC, CPA, CPM. CPL, CPE.)
CPL, CPA, CPI, and Effectiveness explained
CTR, CR, ROI, and IR
Video Metrics (CPV, CPM, CTR, View Rate, Watch time.)
Important Marketing Terms & Conversion vs Conversion Value explained
Conclusion
YouTube Ads (lectures):
Introduction
Skippable in-stream ads explained
Non-skippable in-stream ads explained
Discovery (TrueView) ads explained
Bumper ads explained
Outstream ads explained
Sequence ads explained
Non-video ad formats explained
How to link your YouTube account with Google Ads
How to set up a YouTube campaign (step by step) part 1
How to set up a YouTube campaign (other video formats) part 2
A/B split testing for Facebook Ads & Google Ads explained (lectures):
What is split testing
Examples of split testing ads
Why is A/B testing so powerful
Important split testing rules
Ideas for Facebook and Google A/B testing
A most important rule for ad testing (rule #2 from the previous video explained)
Case study #1 (placement testing)
Case study #2 (delivery optimization testing)
Case study #3 (audience and ad creative testing – 2 variables)
Case study #4 Google Ads (demographics and ad variation tool)
Case study #5 Google Ads (test different parameters)
Facebook Lead Ads for Local Business (lectures):
What are the lead ads and how do they work
How to set up the lead ads for a local business (ad set level) part 1
How to set up the lead ads for a local business (ad level) part 2
How to set up the lead ads for a local business (form creation) part 3
Where can you find the collected data
Facebook Lead Ads vs Facebook Conversion Ads
SEO – Search Engine Optimization (lectures):
What is SEO
How does PageRank work
On-page factors explained (powerful SEO tips)
Off-page factors explained
E-A-T concept explained
What is the Answer Box and how to appear there
SEO tips (things to avoid)
Local SEO tips
How to Optimize for Voice Search
SEO tools (short overview)
Reddit Ads (lectures):
What is Reddit
How big is Reddit
Types of Reddit Ads
Video Ads explained
Reddit Ads Manager explained
Billing settings and managing accounts
Different objective types explained
How to set up the Reddit campaigns
Things to have in mind
Social Media Strategy (lectures):
What is a social media strategy and why is it important
Define social media marketing goals (step 1)
Learn everything you can about your audience – create a buyer persona (step 2)
Research your competition (step 3)
Determine which networks to use and how (step 4)
Set up and optimize your accounts (step 5)
Choose your core piece of content format (step 6)
Determine the best time to post (step 7)
Best timings to post on different social media (overview of the research)
Create a posting schedule (step 8)
Try to connect with the key influencers (step 9)
Build the cross-functional team (step 10)
Key points on how to improve your existing strategy
A list of all 10 steps summarized
Who this course is for:
People interested in promoting their social media page or website and those who want to learn to make Google, Facebook, Instagram and Snapchat ad campaigns and also use Canva graphic design creator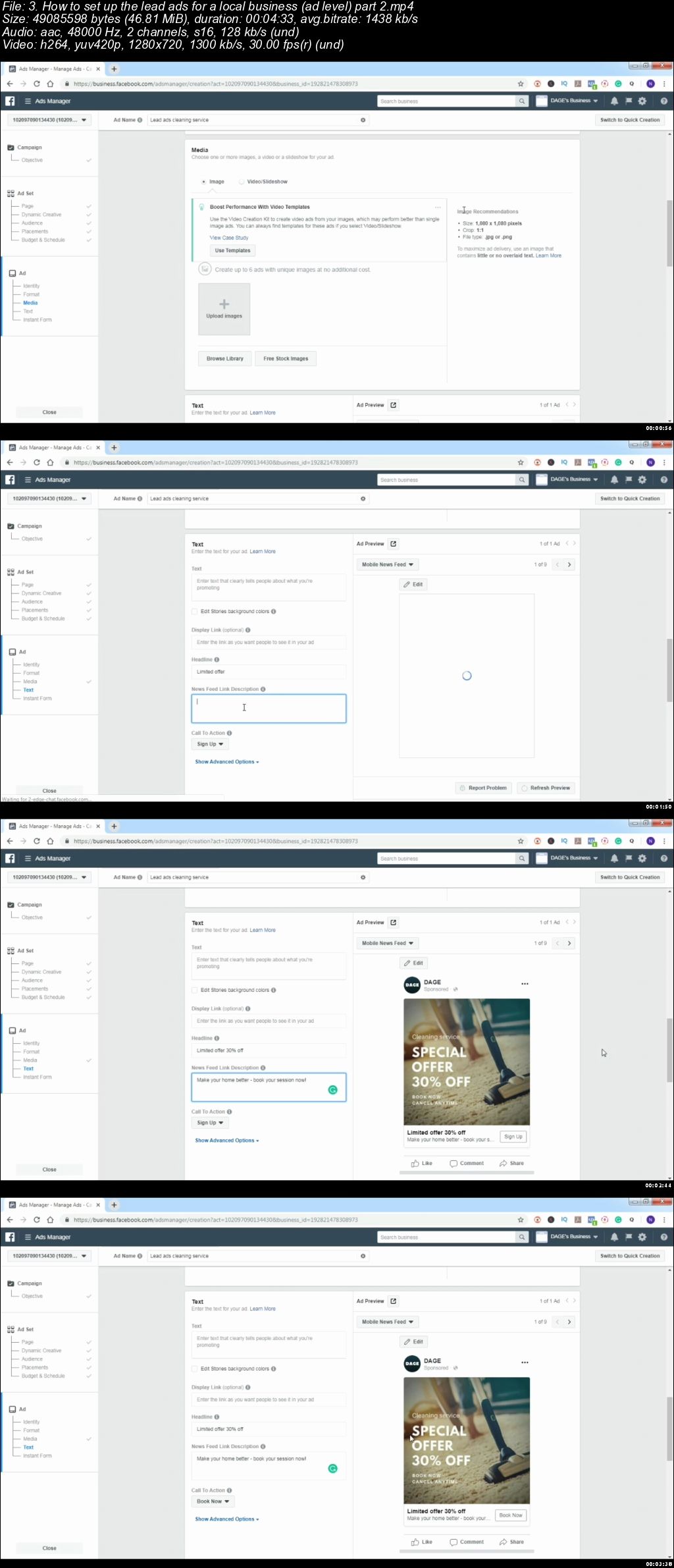 DOWNLOAD
(Buy premium account for maximum speed and resuming ability)