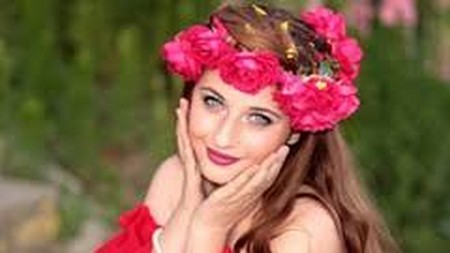 Video: .MP4, 1280×720 30 fps | Audio: AAC, 44.1 kHz, 2ch | Duration: 02:21:15
Genre: eLearning | Language: English + Subtitles | Size: 1.49 GB
Attention Makeup, Nail Art, Hairstyle And Beauty Business Owners!
How to turn your Makeup, Nail Art, Hairstyling And Beauty business into a 6 Figure Passive Online Income Machine What you'll learn
Learn the importance of having your own Program to stand out and become the go-to expert in your market
Highly target your tribe of ideal clients so you can find them easily and they feel drawn to you right away
How to create and launch a successful online program for your beauty business
Requirements
be open -minded and willing to apply knowledge in your business
Description
Are you working 60+ hours a week in your business, but still feel you're going nowhere…
Good news, you're not alone!
It's getting HARDER and HARDER to differentiate, because everybody's running the SAME ads to the SAME people.
Maybe you told yourself that sleepless nights worrying about cash flow was just a part of paying your dues as a business owner…
If any of this sounds familiar then you'll want to pay close attention to what I'm about to tell you…
In just 90 days we can SKYROCKET your profitability and reduce the TIME you spend working.
Before I tell you about how my clients increase their profitability by $100k a year AND start taking Friday's off…
You'd probably like to know who I am.
My name's Lana King.
I studied what the very best Makeup, Nail Art And Beauty Business Owners were doing to STAND OUT using digital marketing.
I threw the 'old school' SALES manual in the trash and developed a much easier process that's more authentic and enjoyable.
To skyROCKET the growth of my own business and those that I personally mentor.
AND THE REASON I SHARE THIS is because it wasn't always like that for me…
I did the hard yards for 10 years in the beauty industry trading time for money.
I got up at 5am every day, worked weekends, got frustrated when staff didn't share the same service standards that I was passionate about.
I got sick of earning average money, not seeing my friends, not taking holidays for fear of undoing all the hard work.
To be brutally honest. it was exhausting!
So that was the catalyst to change for me- I decided to STOP looking at other Beauty Business Owners who were just as BAD as me for ideas.
I travelled, I read books, I did some courses.
And I got outside of the beauty industry to LEARN NEW SKILLS.
. I found that HARD WORK isn't what makes businesses successful and since then I've dedicated myself to teaching other Business Owners a better way.
It isn't about endless social media updates, listening to podcasts, or hiring expensive marketing agencies.
You have to use proven marketing strategies that differentiate you from everyone else.
You have to attract 'better quality' prospects.
And learn to LET GO of all the stuff that feels urgent but isn't important – whatever can easily be delegated to your team or outsourced.
If you're already Makeup, Nail Art, Hairstyle And Beauty Business Owner…
who has been in business for a few months or few years…
who has at least a couple of staff or doing it all yourself and…
you are already doing ok, already past break even…
Then you MIGHT be ready for this course…
But What If I Fail?
Many people lack the confidence to go into online business by themselves.
And for good reason – if you do not follow a proven blueprint, your product will flop.
Don't get me wrong!
You will need to put in a good deal of work to make a livable income online.
But if you go in without a map, you will waste time and money on methods that will not work and will only bring you disappointment, not dollars.
The knowledge shared in this course will empower you to work smart and help you achieve success on your very first launch.
What Will I Learn?
1.How to actually make money online
You will learn how to make money on the internet, find your prospects and market, get web traffic, overcome procrastination.
2.Marketing & launch strategies
You will learn about market research, branding, outsourcing, website building software, sales funnels, email marketing, and launch strategies.
3. A quick guide to buyer psychology.
The Most Powerful Tools you can learn to (ethically) persuade customers to eagerly hand you loads of cash
Who this course is for:
Makeup, Nail Art, Hairstylist And Beauty Businesses
DOWNLOAD
(Buy premium account for maximum speed and resuming ability)