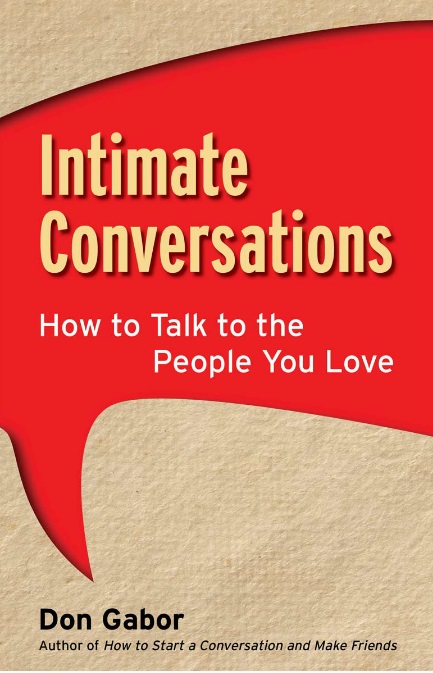 Intimate Conversations – How to Talk to the People You Love
by Don Gabor
English | 162 pages | EPUB | 1.14 MB
As a follow-up to his highly successful first book, How to Start a Conversation and Make Friends, Don Gabor has written Intimate Conversations: How to Talk to the People You Love, since many men and women have difficulty expressing themselves to people they already know well. Intimate conversations allow people to express their feelings and opinions honestly. By offering advice on combining coolness with compassion, logic with understanding, affection with discipline, and trust with candor, Don Gabor shows us how to converse assertively and openly with common sense, insight and love. Practical advice for intimate conversations with friends, lovers, spouses, parents, and kids is offered for topics such as: – Building better friendships – Fixing a fractured friendship – Turning a friend into a lover – Patching up a lovers' quarrel – Developing your child's confidence and self-esteem – Discovering your child's hidden feelings – Improving your family's conversation In addition to numerous examples, the book features "Conversation Clinics" at the end of each chapter to tackle special situations. An indispensable guidebook for all those who want to communicate more effectively with those they care about, Intimate Conversations: How to Talk to the People You Love can help you reach new, more profound levels of intimacy on a daily basis.
DOWNLOAD
(Buy premium account for maximum speed and resuming ability)