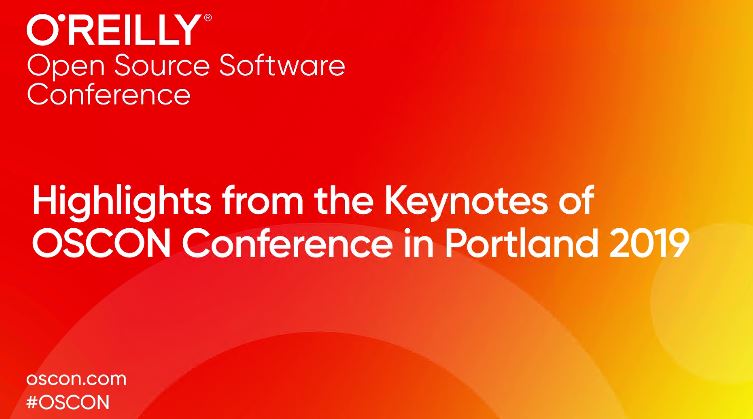 OSCON 2019 – Portland, Oregon
MP4 | Video: AVC 1920×1080 | Audio: AAC 48KHz 2ch | Duration: 2 Hours | 8.39 GB
Genre: eLearning | Language: English
OSCON Portland 2019 brought together a vibrant and diverse collection of talented speakers (open source leaders from around the globe) who do amazing things with open source technologies. This outstanding group provided the conference attendees (thousands of software developers, programmers, architects, engineers, CxOs, hackers, geeks, and analysts) with the opportunity to explore the latest open source tools and technologies; get expert in-depth training in crucial languages, frameworks, and best practices; and gain exposure to the open source stack in all its possible configurations.
This video compilation offers you the chance to see and hear the best of OSCON Portland 2019. If you want to know how to build an open source culture at your company, work in a cloud environment that isn't always open source-friendly, understand how machine learning can make or break your code, or implement new technologies like Kubernetes and TensorFlow, then getting the OSCON Portland 2019 video compilation is for you.
Highlights include:
Complete video recordings of OSCON Portland 2019's best keynotes, tutorials, and tech sessions offering hours of material to study and absorb at your own pace and schedule
Keynotes, including Adam Jacob (Chef) on the war for the soul of open source; Kay Williams (Microsoft Azure) on lessons learned building a strong Kubernetes/VSCode open source community; Adrian Cockcroft (AWS) on leveraging cloud vendors to boost open source business success; and Pete Skomoroch (Workday) on the urgent need for a new open source ML development stack
Tutorials offering deep dives into open source tech like Apache Kafka, Rust, extended Berkeley Packet Filters, Spring/Spring Boot, Ethereum DApps, Jenkins 2, Vault/Kubernetes, and Kubeflow
The OSCON Business Summit: sessions offering an insider's look at the open source implementations that have the most profound impact on business with talks by open source specialists at Uber, Pacific Life, Verizon Media, The Home Depot, Baidu, the BBC, and more
Open Source do-it-now sessions, including Deb Nicholson's (Software Freedom Conservancy) whirlwind tour of what not to do when running an open source project; Russell Rutledge's (Nike) take on how to build an open source culture at your company; and Angie Jones (Applitools) and a panel of experts from Persea Consulting, Red Hat, Magento, and ForgeRock on the best ways to build and maintain open source communities
Emerging Languages and Frameworks sessions, such as Josh Long (Pivotal) on what the Spring and Kotlin teams do to ensure that app development on the Java virtual machine can fly fast and safe; Sander Mak's (Luminis Technologies) review of everything that's happened between Java 8 and Java 12; and Sam Lanning (Semmle Inc) on how TypeScript is transforming the javascript ecosystem
Incorporating AI sessions, including Julien Simon (Amazon Web Services) on how to build ML inference pipelines using open source libraries and scale them on AWS; Holden Karau (Google) and Trevor Grant (IBM) on how to build ML models and set up serving across clouds with Kubeflow; and Sam Charrington's (podcast host, "This Week in Machine Learning & AI") review of the best practices for delivering ML infrastructure and the landscape of available open source solutions
Sessions from luminaries such as Jon Galloway (.NET Foundation) on what open source foundations do and why they matter; Alison McCauley, author of "Unblocked: How Blockchains Will Change Your Business" on what the blockchain future will actually look like; and VM Brasseur's (Juniper Networks) sold out tips, tricks, and stuff-that-works session on how to plow through the often demoralizing process of finding a new job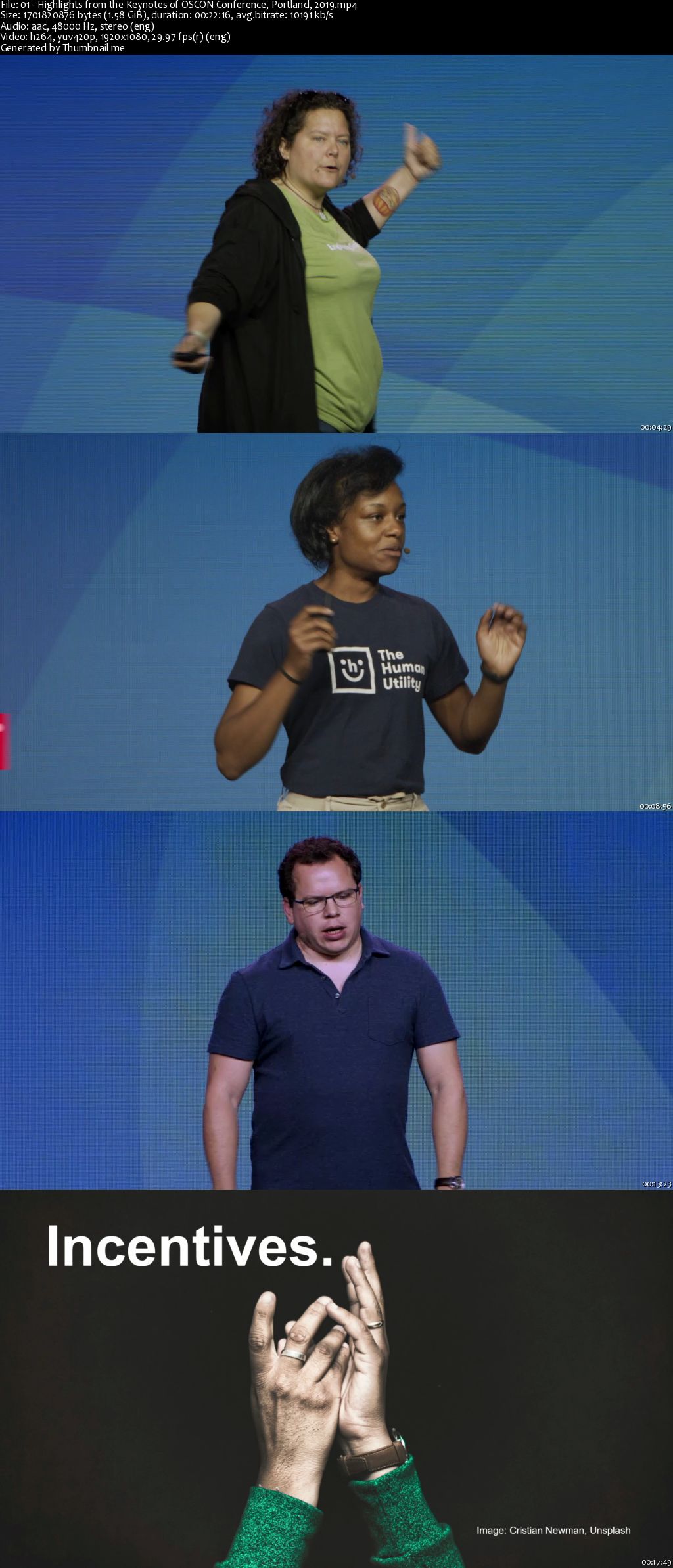 DOWNLOAD
(Buy premium account for maximum speed and resuming ability)